Report: System Statistics
[ SCROLL TO SECTIONS IN CHAPTER ]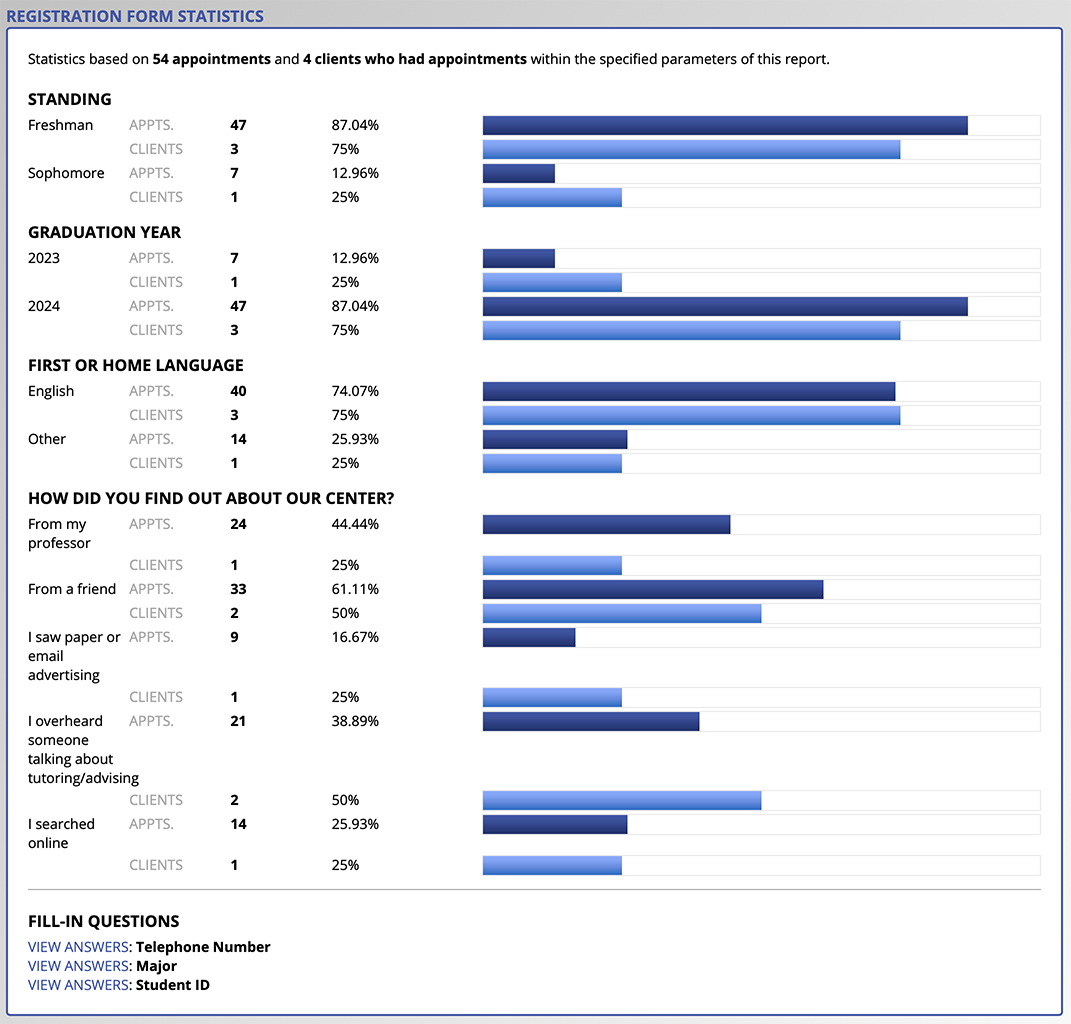 The System Statistics Report provides an overall view of the data within your WCONLINE site. It should be considered the primary comprehensive data report within the program. In essence, this Report counts all countable data across your registration, appointment, client report, and survey forms and presents that data in graphical format. It can be customized and limited in a variety of ways, allowing you to produce an overview of your data in the way that is most meaningful to your center.
The System Statistics Report is accessed via Report: System Statistics. That option is available under the "System Utilities & Reports" section of the Welcome menu, and is typically available to full administrators only. The report is divided into several sections. Select a section title in order to go to the manual entry that discusses the named section.
CONFIGURATION OPTIONS: These are the options at the top of the System Statistics Report that allow you to define and configure the report's display (such as defining the report's date range).

SUMMARY, GLOBAL, AND TIME & DATE STATISTICS

: These statistics aren't direct reports of data stored on your forms; rather, these sections provide overall statistics related to the days and times most utilized, the busiest schedules and resources, and total numbers of appointments, registrations, client reports, and surveys entered on your system.
REGISTRATION, APPOINTMENT, CLIENT REPORT, AND SURVEY STATISTICS: These statistics look at each individual form and report back on the countable answers that have been selected on the registration, appointment, client report, and survey forms.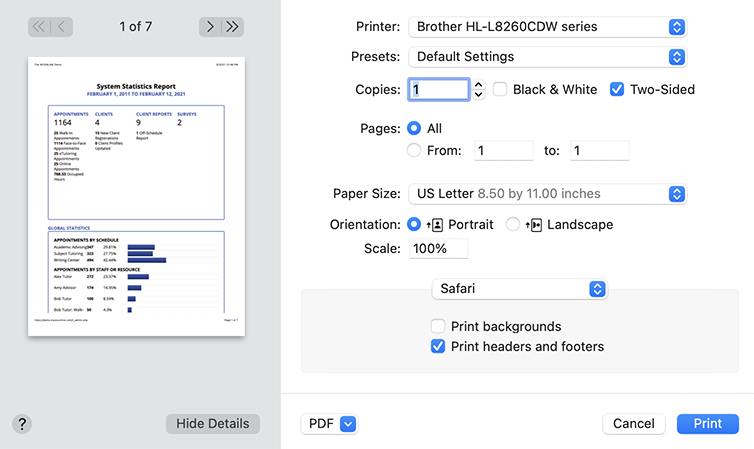 While the report is designed to be manipulated on your screen, it has been programmed to allow for printing. If you choose your browser's "print" function (typically found in the "File" menu), you'll find that the printed report contains only the report data and appropriate titles. Should you wish to work with the raw data that WCONLINE uses to put together the report, use the System Data Export tool.
---
SECTION 1: Configuration Options
SECTION 2: Summary, Global, and Time & Date Statistics
SECTION 3: Registration, Appointment, Client Report, and Survey Statistics
WCONLINE Product Manual
The product manual is available completely online. Choose a chapter from the list below or use the search tool to perform a keyword search.