Module Setup: Early Alerts & Flags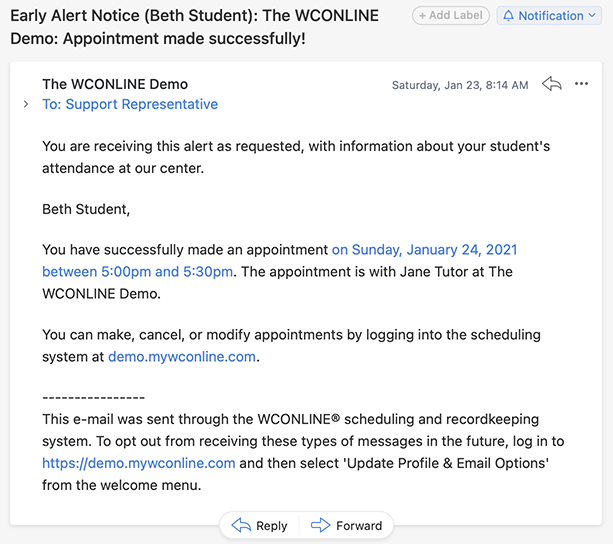 WCONLINE includes an early alert and flagging system designed to send notices to a third party when a given client makes, modifies, cancels, or misses an appointment, or has a client report form email sent regarding their appointment. Typically, early alerts and flags are used to notify advisors, instructors, center directors, student athlete counselors, or other invested individuals of a student's use of and attendance at an academic center. Within WCONLINE, "early alerts" and "flags" are the same.
Early alerts and flags are configured via Module Setup: Early Alerts & Flags. That control panel is available under the "System Configuration" section of the Welcome menu, and is typically available to full administrators only. Within that control panel, you can define the client, alert recipient, type of alerts sent, and how the alerts appear.